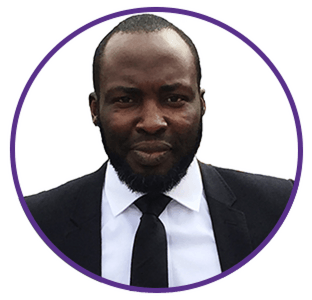 Yahaya Maikori
5 minute Interview with Yahaya Maikori...
1. Why is ICE Africa important for the local gaming industry and why are you supporting this year's event?
ICE Africa provides the largest market place in Africa for industry people to meet share information,network and develop strategic relatioships to advance the business oppurtunities.I support it because Africa needs this type of events to grow this industry.
2. What are the biggest opportunities for the advancing gaming industry?
The oppurtunities lie in partnerships between international and local players .Such synergies are difficult but they are the most potent when you get them right .
3. With the regulation, operation and perception of the gaming industry under the microscope at this year's event, what do you see as the main challenges facing the industry?
The main challenge the industry is facing especially in Africa is that of inadequate regulation especially in terms of responsible gambling - we are already begining to witness the fallout in certain jurisdictions.
4. With recent advertisement and regulation changes in Kenya and Uganda, how do you think the community could improve responsible gaming efforts in Africa?
Well self regulation is one ,implementing best international practices rarely hurts any one.
5. Aside from your session, which panels are you interested in at this year's event?
I am interested in learning more about esports and how that can work in Africa;i still have not seen a successful model but i am keen to learn.
6. With equality and diversity being taken more seriously than ever before by the gaming industry and beyond, what do you make of the progress so far?
We should probably revisit this in 2 years .
7. With technological hubs and internet access spreading across Africa, how do you expect gaming innovation to differ compared with other international markets?
We expect that locals will begin to build some local capacity in the short term and that in the long run we shall see some exportable products from from indigenous African companies