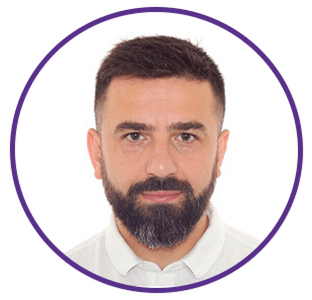 Lasha Gogiberidze
Thanks to his versatility and all-round, long-standing experience in new ventures and start-ups, Lasha held position of Chief Business Development Officer in the PMBL Group. Fostered and propelled company's strategic expansion, B2B projects and product portfolio enrichment.
Lasha joined Parimatch in 2013 as business development manager and together with the growth of the company attained incumbent role.
During his tenure company has successfully expanded its presence and activities in CIS region and worldwide. Notably, he has successfully spearheaded spin-off and rebranding of PM's Belarusian B2C operation in 2013, which led to PM's growth and securing of 50% of market share in the country by year 2015. Shortly, after Belarus spin-off, he was put in charge to lead the new development into lucrative betting market of Kazakhstan. Today he has committed to Group's expansion into African continent, with initial entry point being Tanzania.
Besides start-ups and spin-offs, introduction of new revenue generating streams for both online and retail product offerings, signing of new B2B partners in central Asia, establishing and improving on internal business processes for more advanced and precision management of regional branches and partnerships are widely attributed to him and his team.
Before Parimatch, Lasha has launched two online gambling products in Georgia. Where he fully managed start-up of business involving contractual negotiations with B2B providers, suppliers of third party products, payment processing, and overall management of product pipe-line and integration timeframes. Was fully involved in marketing preparations before GoLive.His initial, most prominent project in gambling is Europe-bet.com, which was first online Casino live dealer and first Georgian Poker room website in Caucasus region launched in 2011. With market share of over 30%, Europe-Bet has established a strong brand with a competitive multi-product offering in the locally regulated market of Georgia. Being Georgia's second-biggest gambling operator, its was acquired by Betsson AB in 2015.
Throughout his successful, uninterrupted carrier dating back to 1998, Lasha has gained experience and boasts successful track record in doing business in multiple disciplines: gambling, private sector and as governmental officer.
Lasha holds BA degree of International Economic Relations. He is a winner of US State Department Funded Student Exchange Scholarship in 1995.
He is happily married and has 3 amazing children.