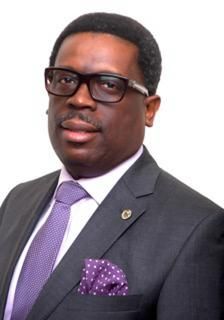 Lanre Gbajabiamila
Director General
,
National Lottery Regulatory Commission
Mr. Lanre Gbajabiamila started his education at Mainland preparatory primary school, Surulere and attended Igbobi College, Lagos for his secondary school education where he obtained his school certificate in 1982. He proceeded to King Williams College, Isle of Man for his "A" levels in1984.
In 1997 he graduated with B.SC (Hons) degree in Marketing from California State University, USA and obtained a certification in Unix Programming from the prestigious 'Seale Group', Atlanta Georgia in 1999.
Mr. Gbajabiamila started his career with Derivion/Metavante Corporation in 1997 as a Senior Analyst. He also worked as Senior Consultant in several blue chip companies inUnited States of America USA.
Upon return to Nigeria in 2004, he joined the gaming company- National Sports Lottery(NSL) as Senior IT Manager on Software Quality Assurance. Among other projects pioneered for NSL is the deployment of Essnet Lottery Operating System (ELOS) whicheffectively managed 5 million lottery transactions weekly. In 2006 he returned to USA to consult briefly for Bearing Point INC, Atlanta as Senior Management Consultant.
Mr.Gbajabamila's passion for gaming led him back to Nigeria where he took up appointment as the General Manager/ Chief Executive Officer of the Lagos State Lotteries Board. Under his able leadership, the Lagos State Lotteries Board became a trail blazing regulator of lottery and related gaming activities in Nigeria. To his credit, Mr. Gbajabiamila led the Lagos State Lotteries Board team in the regulation and sanitation of the lottery, sports betting and online gaming industry in Lagos State. This has resulted in the growth of the gaming industry as well as generates revenue for the State. In addition, the gaming industry has impacted on the socio- economic development of Lagosians and residents of the State. In a bid to attract investment to the African gaming industry, Mr Gbajabiamila participated as a panelist and speaker at iGaming Supershow, Amsterdam and Sports Betting West African conferences.
Over the years, he has attended international and local executive management, gaming and regulatory training and conferences. He is a member of Institute of Directors and the Ikoyi Club, Lagos. Mr. Gbajabiamila is a non-executive director in Makklink Limited and Ginger Hospitality Limited.
He is also an avid lover of sports whose favorite pastime include soccer, tennis, swimming
and travel. An avid Liverpool fan, Mr Gbajabiamila is married and blessed with 3 children.