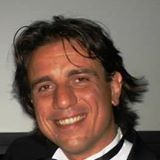 Charles Herisson (Affiliate conference)
Charles has over 20 years' experience working in the betting and gambling industry.
Charles loves to inspire entrepreneurs and business communities
to create and share trusted opportunities;
to scout and connect talents;
to improve and leverage the knowledge honestly and effectively to generate personal and social value.
He is currently Owner and CEO at Betadvisor.com working with Tipsters and Professional Punters, Syndicates and Affiliates, Betting Operators and new Start-Ups across the world, advising on all new opportunities of the gaming industry.
Betadvisor is a Uk company that provides professional sports betting advice. Established in 2010, Betadvisor is an international organization present with 1000+ advisors, partner of more than 125,000 customers in over 80 countries.
Betadvisor rapid growth is driven by technological innovation and a deep understanding of our clients' business needs. Betadvisor is the leading provider of tipster services to the betting industry.
Africa as a continent has been in Betadvisor spotlight for the last 6 months working in several markets, Kenya, Nigeria, Uganda, South Africa, Tanzania, Congo, Ghana, Zambia, Cameroon.
As former rugby player, Charles loves Team working and Cooperation. He wrote 2 books about Win-Win Strategies and Global Cooperation introduced by the former Italian Prime Minister and President of the European Commission Romano Prodi. Charles did his Study In Italy and Canada He holds a honors degree in Politics Science. His father was born in South Africa and He will be keen to improve his business connection in Africa.