Who can you connect with at ICE Africa?
Being the only pan-African and international gaming event means catering to everyone's budgets and needs. Small to large businesses, all gaming types, start-ups and innovators, you are all welcome to attend our event for free. Going digital means you can connect with people across the continent and globe from the comfort of your home to see what other jurisdictions are offering, without any cost-risk or time spent travelling.
Specifically designed for gaming operators and suppliers, local and international, land-based and online, ICE Africa is the only Gaming event to connect the entire continent, alongside the rest of the world, in one place. You can see information about previous attendees below.
65% of visitors registered for ICE Africa 2019, represented one of the listed countries: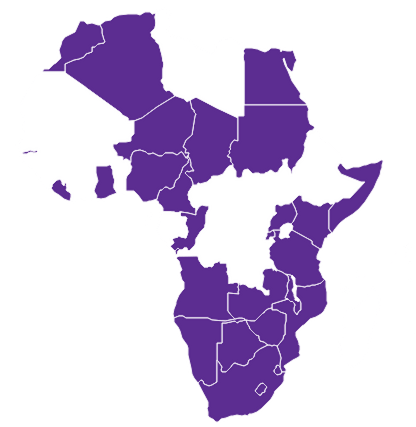 Algeria
Angola
Botswana
Cameroon
Chad
Congo, The Democratic Republic of The
Egypt
eSwatini
Gambia
Ghana
Kenya
Lesotho
Liberia
Malawi


Mauritius
Morocco
MozambiqueNamibia
Niger
Nigeria
Rwanda
Seychelles
Somalia
South Africa
Sudan
Tanzania, United Republic of
Uganda
Zambia
Zimbabwe